____
Just Launched - Dr Domains Guide to the Domain Trade:

Promote Your Domain Portfolio & websites with Viral Marketing: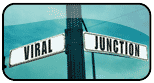 Best Domain Business Resources and Tools:
Domain Forums:
Web Master Forums with Domain Sections:
How I Sell My Domain Names is money well spent and the earlier you get your hands on this information the faster you turn your Domain business into a profitable enterprise. See our report
WHY NAME DRIVE IS THE BEST PLACE TO PARK YOUR DOMAINS.
NAMEDRIVEN: Learn how to optimize your landing pages and maximize revenue of your domain names parked with NameDrive.
How I Sell My Domain Names
Learn all about the domain selling business: How To Find Buyers For Your Domain Names. Earn Cash Doing It!

DomainsLoft.com
Find rare expired domain names.

Enom Expired Domain Name Software
The best way (some say only way) to Snap Quality Expired Domain Names the Second They become Available for Registration. Software Monitors your Domains Every Second.
Web Resources
Godaddy.com - Still the big daddy of hosting and domain registrations.
Advertising Wisdom | Truly Digital & Online Printing | 4 inkjets | url guru
Top Word Domains
Top Word Domains.

Domain Guru - Insider's Guide To Domain Name Speculation, and learn the secrets of the domain professionals!


Dnclassifieds.com - Domain Appraisal Service, with Free Domain Ads & Resources to help you sell your domain investments.
Get your own .com domain name!
Click here! Onamae.com